Men's Ministry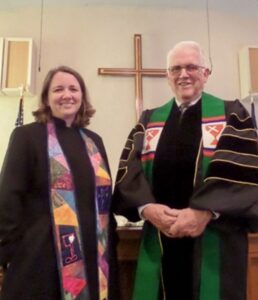 <!a href="http://fccrussellville.com/wp-content/uploads/2012/07/men__s_ministry.jpg"><!img class="alignright size-medium wp-image-127" title="men__s_ministry" src="http://fccrussellville.com/wp-content/uploads/2012/07/men__s_ministry-300x190.jpg" alt="" width="300" height="190" /><!/a>Men Connecting to Jesus and One Another
"The man of integrity walks securely, but he who takes crooked paths will be found out." Proverbs 10:9
"A discerning man keeps wisdom in view, but a fool's eyes wander to the ends of the earth." Proverbs 17:27.
What measures the success of a man? Our culture says wealth, career, possessions, and accomplishments. FCC honors what God says measures the success of a man. God desires for men to be godly leaders in their homes and the church. Because of this, at First Christian Church in Russellville we are dedicated to providing men with opportunities to grow into the leaders God calls them to be.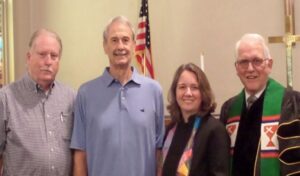 If you're ready, you can embark on a faith journey here that will open the floodgates of God forming you into a man reflecting His love. Through Bible studies, fellowship opportunities and other heart-changing events, you will surely become a man that stands out in this world.
Rev. Tom Wright is the leader of the Men's Ministry at our church. The key activity that the Men's Ministry offers is a Men's Prayer breakfast 1 Saturday per month. The Men's Ministry does not meet in the summer. For more information on the Men's Ministry at First Christian Church, please call the church office.